WUUK devices, along with the WUUK app, now support integrations with smart home apps and service like Amazon Alexa.
Support Alexa Devices:
Echo Show (All generations) - Video & Audio
Echo Dot (All generations) - Audio only
Supported WUUK devices
WUUK Wireless Cam Pro
WUUK Smart Doorbell Pro
WUUK Pan & Tilt Cam Pro
WUUK Wired Cam Pro
WUUK Smart Doorbell(1-Generation)
You can start linking the Alexa devices from the Alexa app or within the WUUK app.
Starting from the WUUK app-
1, Go to Account -> Help Center -> Work With Alexa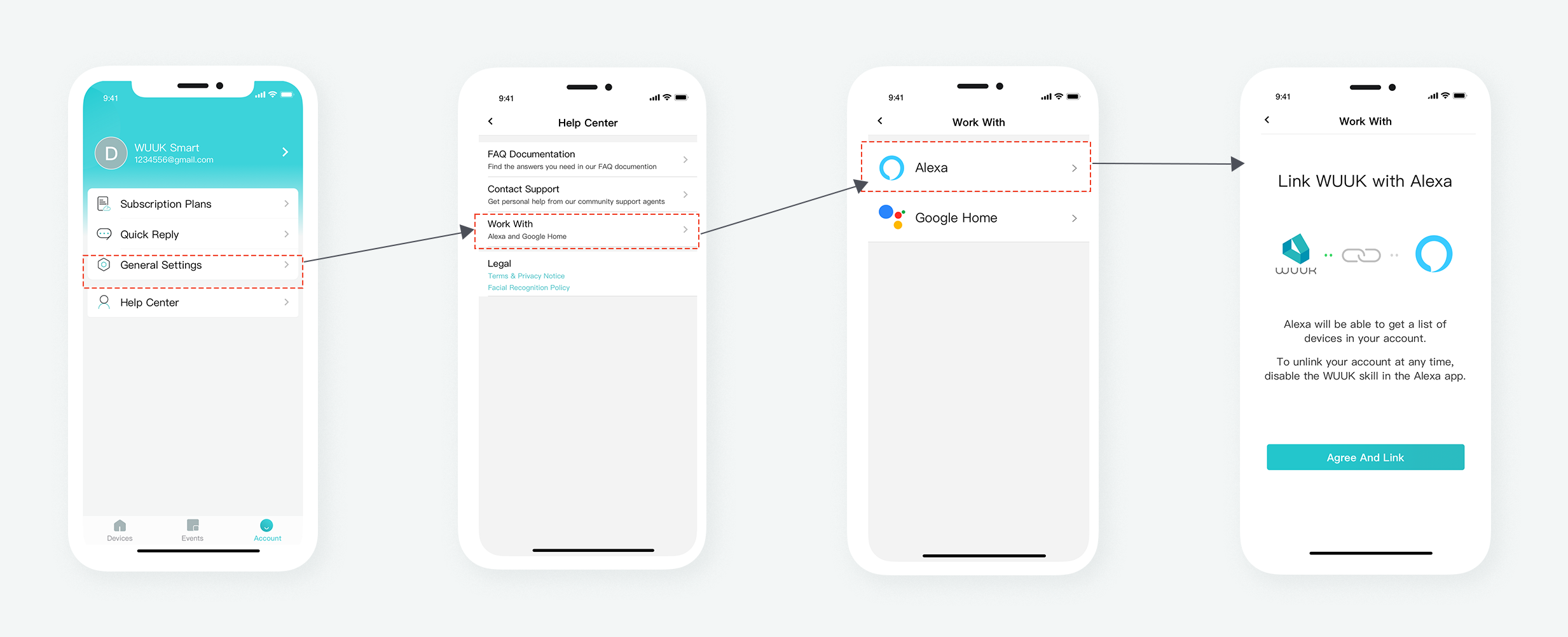 2, Link WUUK Alexa, tap on Agree And Link. The button will take you to the Alexa app.
3, Please sign in to your Alexa app account. (You might be asked for Two-Step Verification code if you have turned that option on for your Amazon account)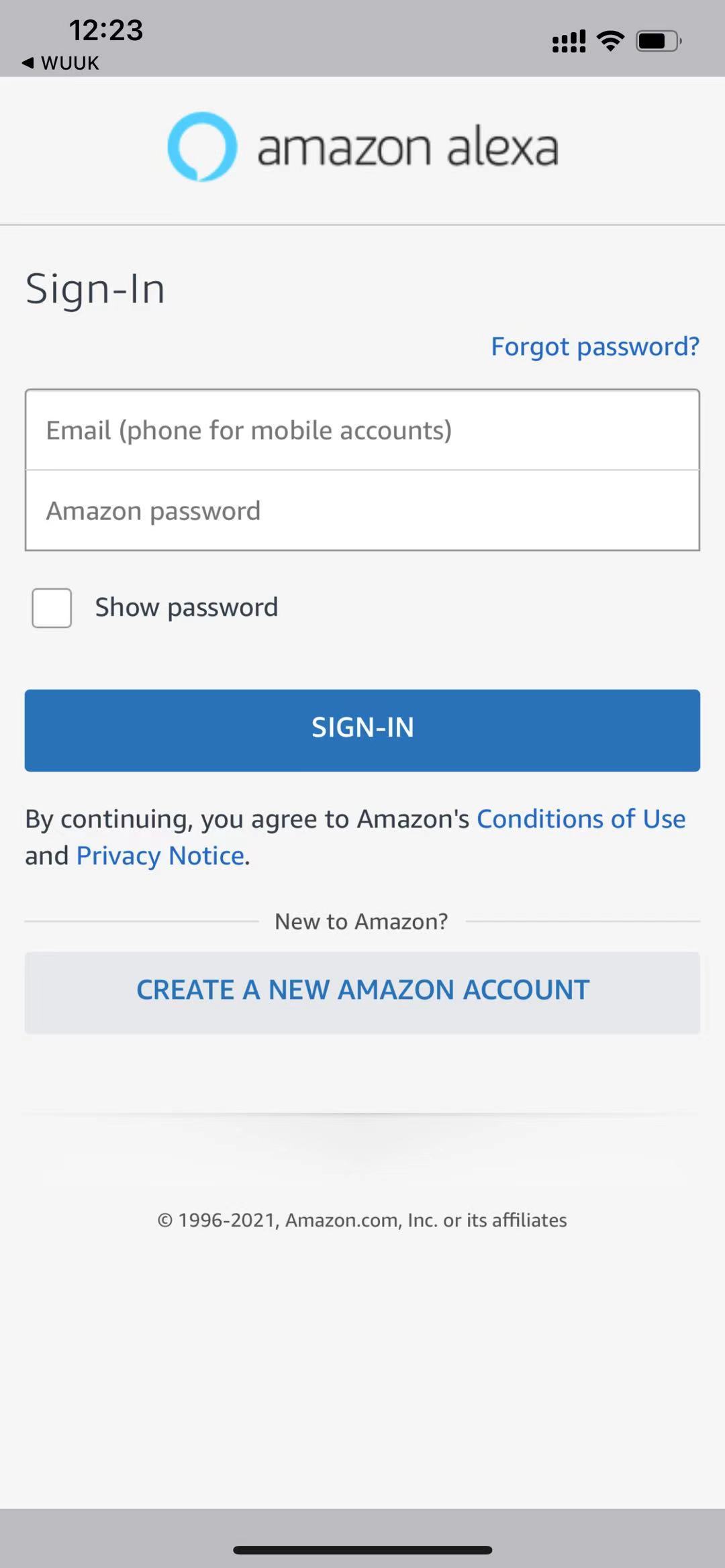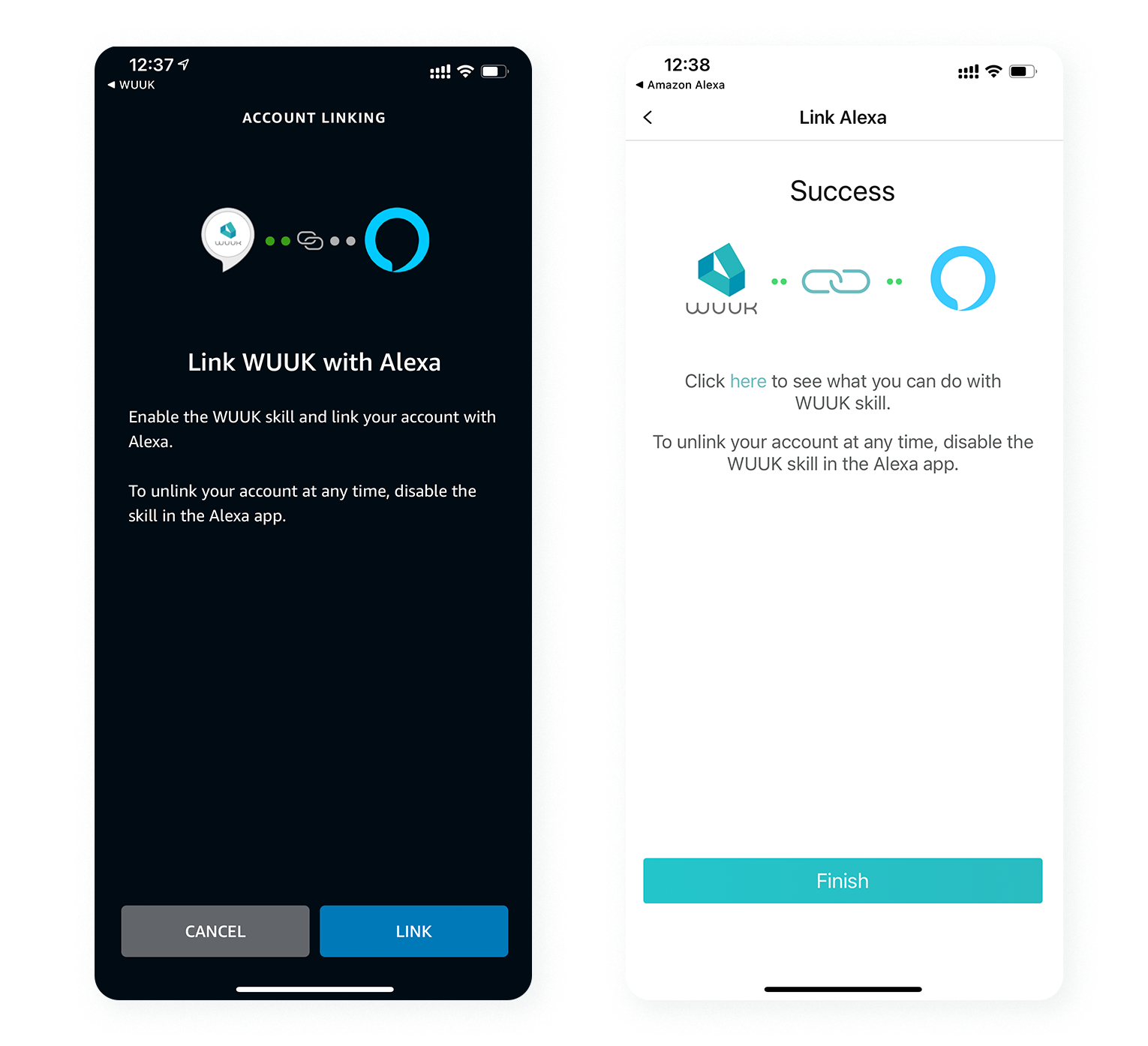 4, Once your login info has been confirmed, the WUUK device will be automatically added to your Alexa app account.
Please double-check and personalize your settings for the WUUK Smart Doorbell or WUUK Smart Doorbell Pro.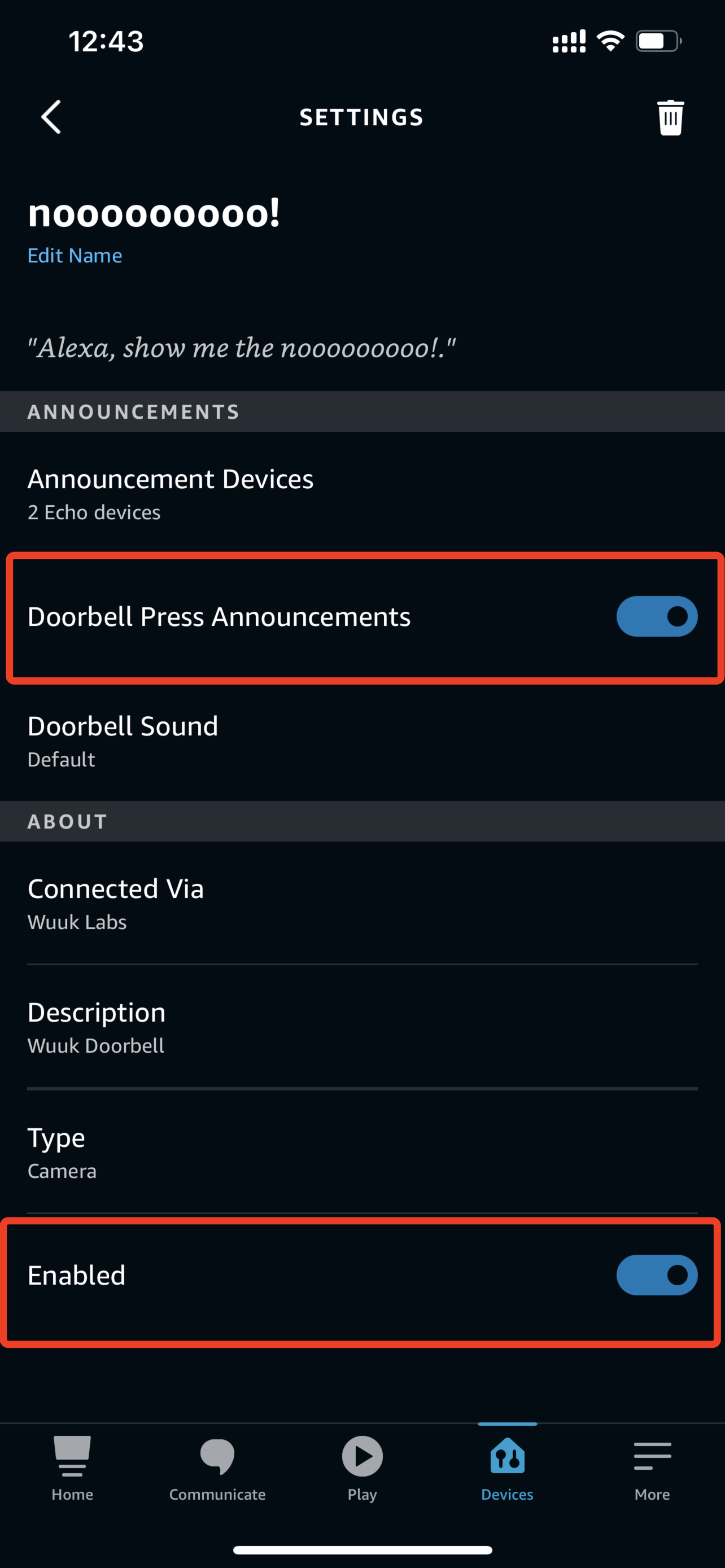 *Note: Please make sure to upgrade your Alexa app to the latest, as the Alexa app started supporting direct linking from a specific app since Version 2.2.4.
Starting with the Alexa app -
(Reference:https://support.wuuklabs.com/hc/en-us/articles/900004353326-How-to-link-your-WUUK-Doorbell-with-Alexa-)
1, Go to the Alexa app, tap on "More", and then "Skills & Games";
2, Search for "WUUK" to find the WUUK Alexa Skill;
3, Tap on "Enable the Skill", and it takes you to sign in to your WUUK account within the Alexa app;
4, Type in your WUUK app account email and WUUK app password, and then accept the agreement;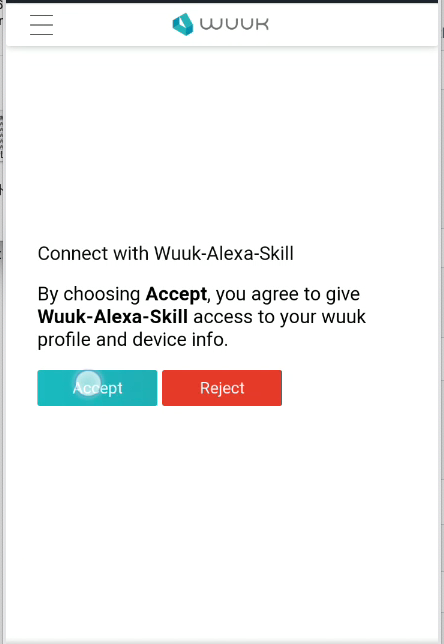 5, Then you will be able to discover the device and find WUUK Doorbell's setting page there.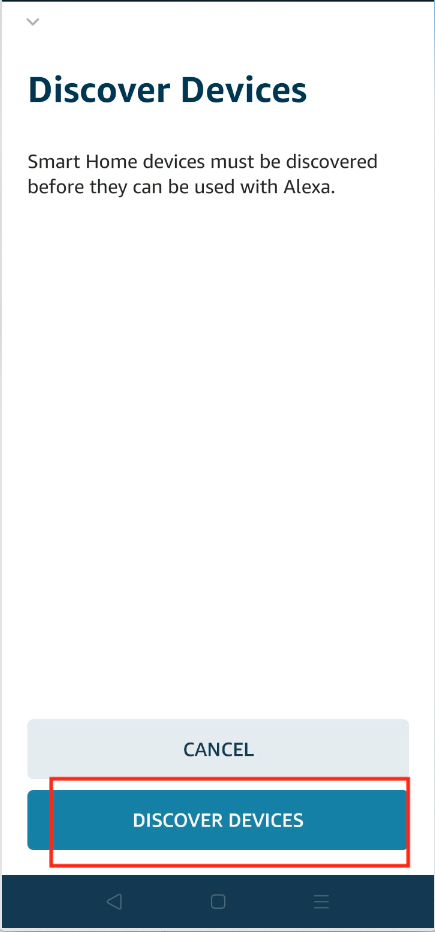 6, Please toggle on to allow "Press Announcement" if you are using Echo Dot. For Echo Show devices, you will have more options in terms of getting Live View.