A WUUK Base Station can support up to 8 devices. In some cases, you may want to remove one of the devices from its paired WUUK Base Station without removing the whole Base station supported system from your account, and here are instructions for your reference:
Note: Before removing the sub-devices from the WUUK Base station, make sure the WUUK Base Station has Internet access. If not, we cannot operate the removal.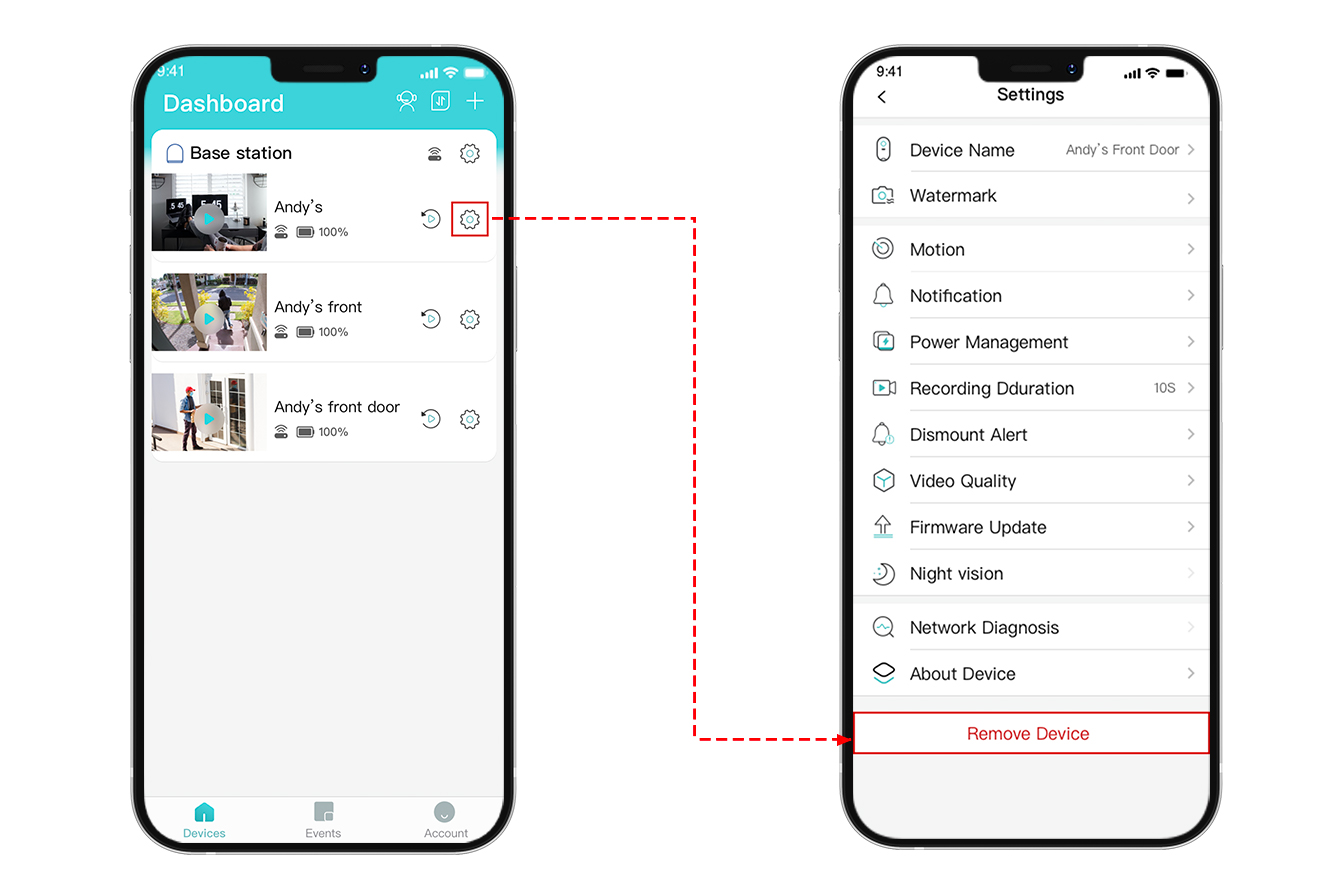 Please note that it is not supported to remove the camera when the base station is offline.
Please note that other than these necessary situations, we generally DO NOT suggest users do the removal for resetting purposes, only if the removal is advised by our tech support, to avoid unwanted setting issues.