WUUK Wired Doorbell Pro supports up to 256G Local Storage. It's recommended to use an SD card with U3 writing and reading speed ( Not included in the product).
The SD card slot is inside the doorbell.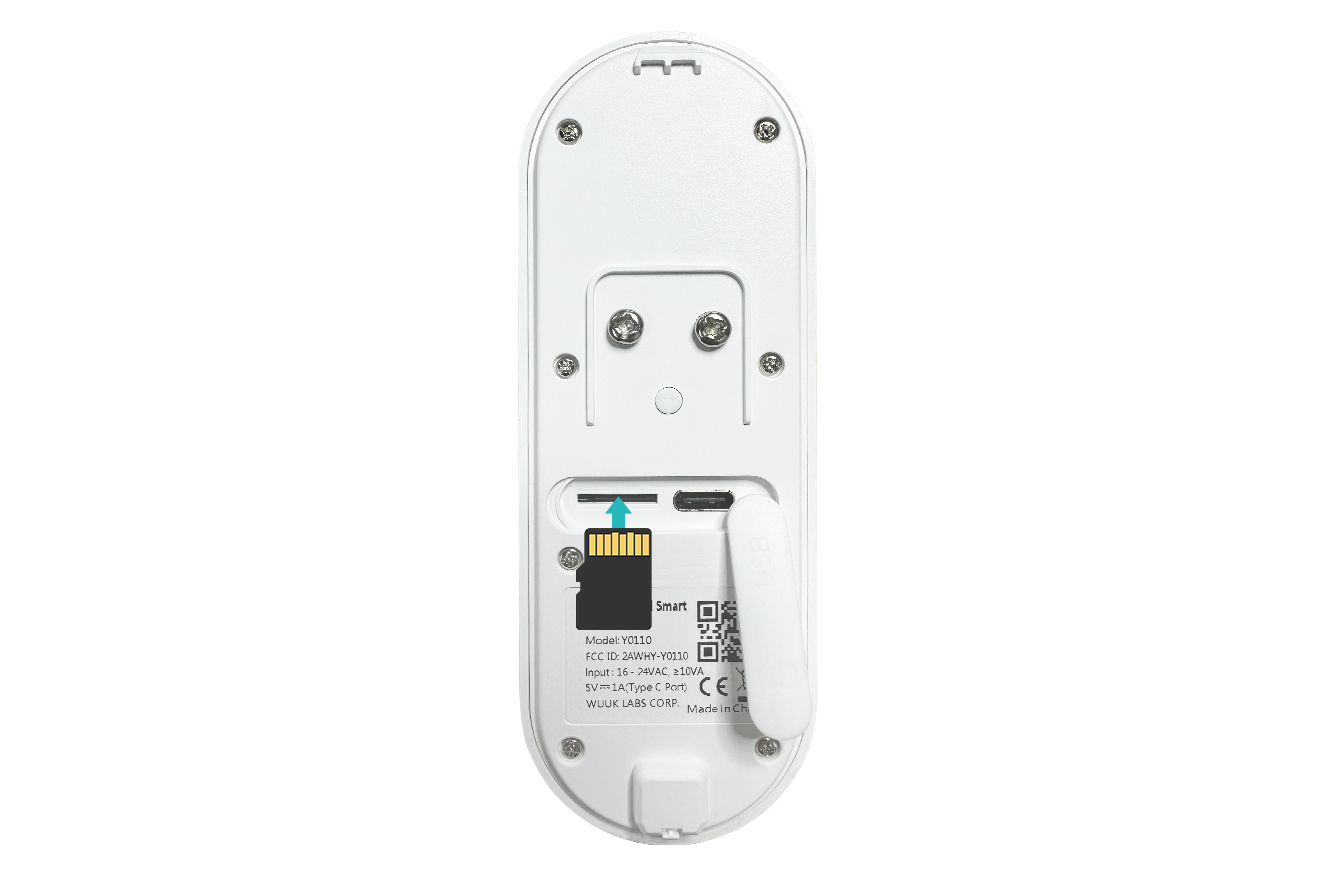 Remove the rubber covering to find the card slot, make the metal part of the SD card upward, then use the fingernail to push the SD card to the bottom until you hear a clicking sound.
To eject the SD card, press down the card until it clicks and pops.