There are two settings you can access within the WUUK app: Device Settings (apply to the specific device you are setting, e.g. Doorbell, Camera) and Account Settings (apply to all the devices managed by this account).
Device Settings:
Within the Device Settings, you have Motion, Notification, Power Management, Recording Duration, Firmware Update, Time zone, etc., and also show the WiFi network this device is staying on.
These are all settings you have on that single doorbell as the name indicates. In this picture, for example, these settings all apply to "Andy's Front Door".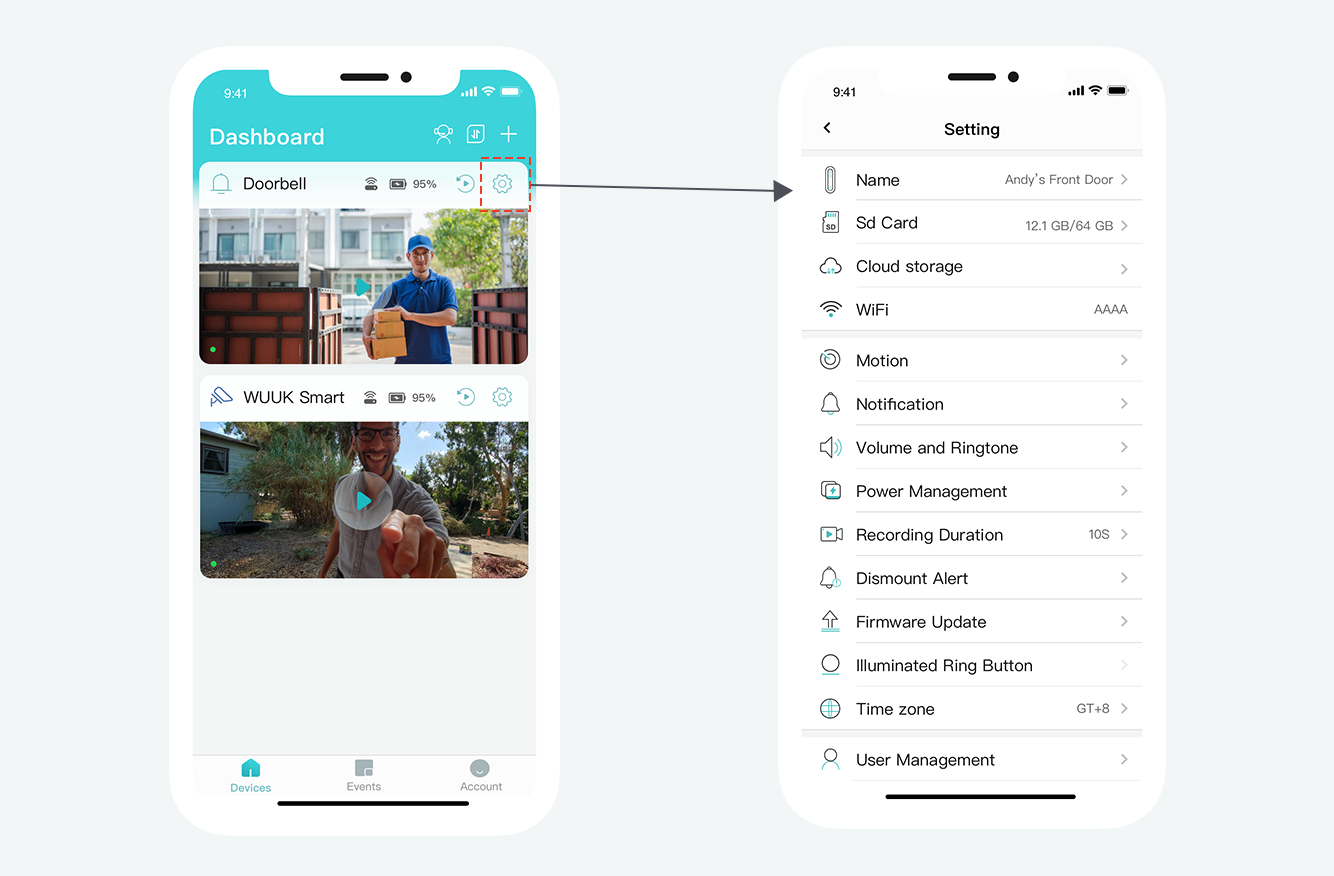 Account Settings:
Within the Account Settings, you can manage your cloud storage plan, quick replies and how do you want to receive the WUUK app's notifications including calls and event triggers. These apply to ALL the devices managed by this WUUK account.
For example, if you toggle off the "Push Notification" here, meaning you do not want to receive notification push from the WUUK app, then you will not receive any notifications being sent to your phone(s).
In addition, the app cache can be found here too.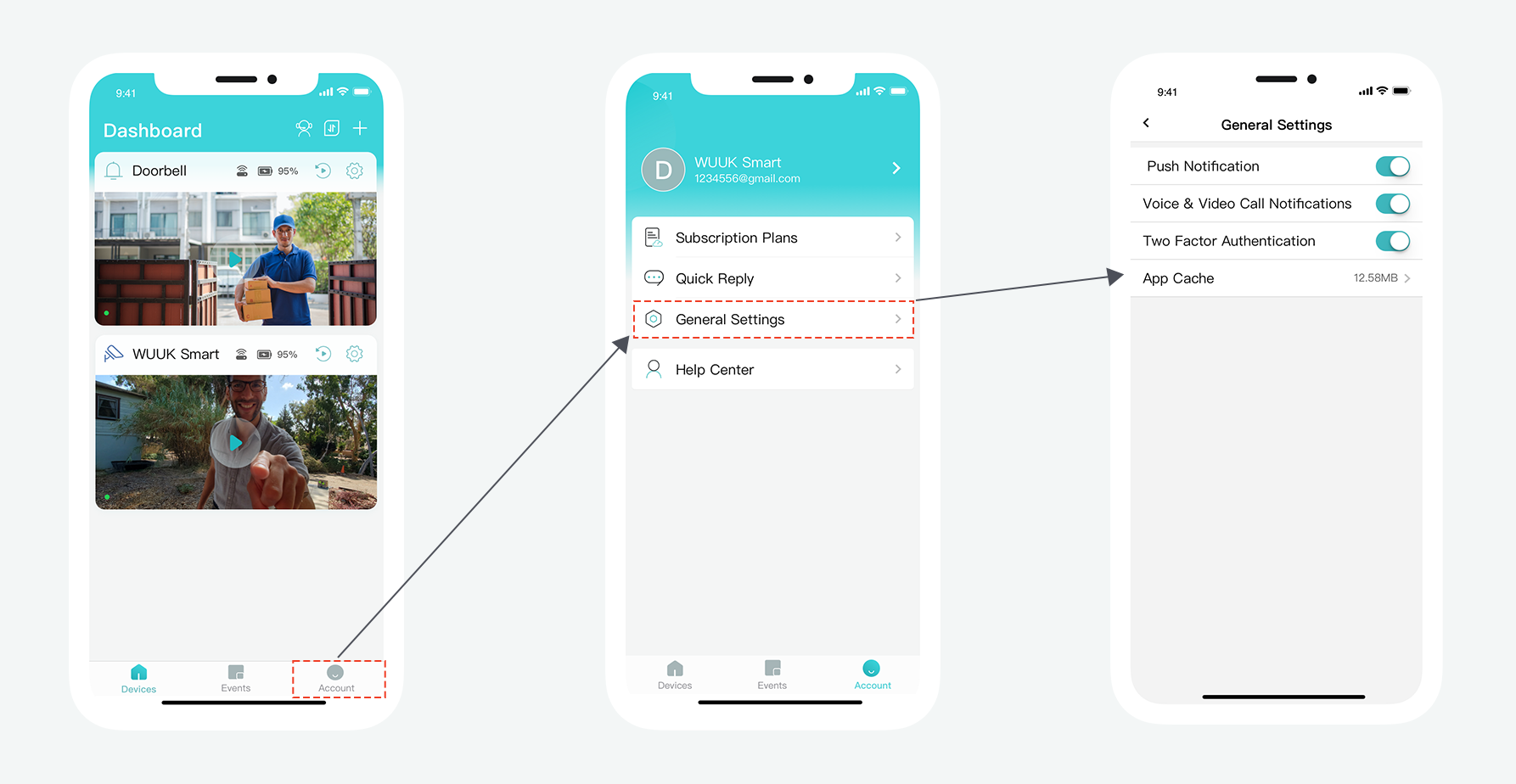 Note: We can now set cloud storage settings for an individual device on the APP starting from the version of IOS V3.0.11 or Android V3.0.17.
Please refer to Cloud Storage for more details:https://support.wuuklabs.com/hc/en-us/articles/900002886843-Cloud-Storage