If you need to either pair your WUUK Smart Doorbell with your phone's hotspot for some reasons, or simply need to test if the WiFi router is the cause of your unsuccessful connection with the chime, here is a list of things you need to know:
1) Make sure the WiFi is a 2.4Ghz band;
Android system generally has an option in the Network setting to identify the WLAN frequency band. Turning that feature on can help you distinguish the WiFi band.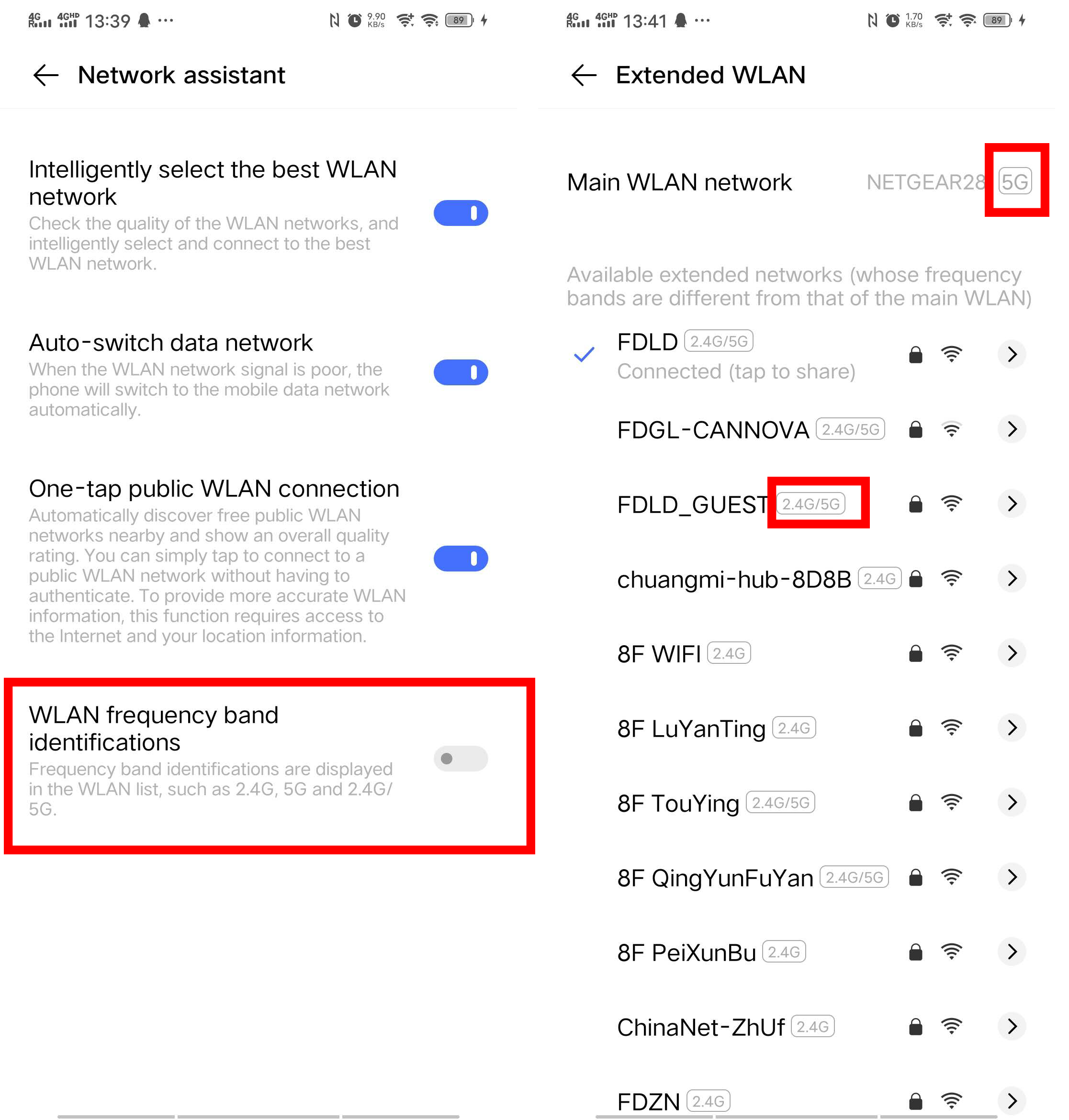 iPhone / iOS system doesn't have a built-in feature in the system to tell the difference of the WiFi band, but many apps in the AppStore do the work, such as the AirPort app.
2) Use an Android device to set a dedicated 2.4Ghz hotspot;
iPhone does not have the capability to set a separate 2.4Ghz band for the hotspot, so the hotspot signal from an iPhone is a mix of 2.4Ghz and 5Ghz, therefore using an iPhone hotspot is not viable for deciding where the connection issue is at.
An alternative to test where the issue could be located for an unsuccessful pairing process is to use your Android phone's hotspot to pair with the chime, so it could help to rule out the possible factors from the WiFi router.
Turn on the WLAN / Personal Hotspot in your phone's setting -> Make sure to define the AP band to 2.4Ghz
And also make sure your phone's WiFi / WLAN is on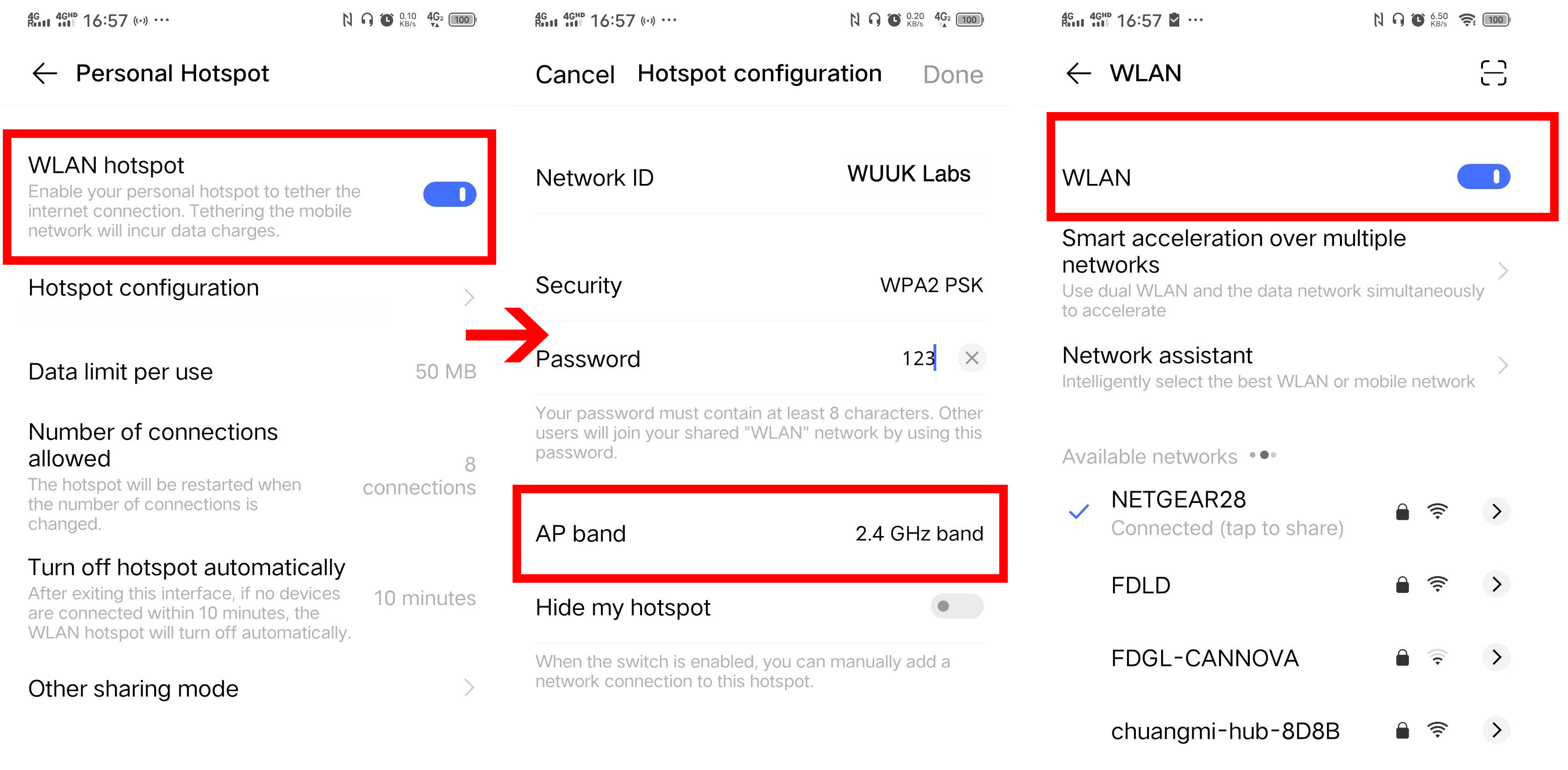 Then you may go through the pairing process again to see if the chime connects to your phone's hotspot. It helps to identify if the problem is located in the chime, or there are other factors that might intervene with the result in the pairing process.