1) The first thing you may want to check is how many events are reported on the doorbell on a daily base; If the total number of daily activities on the doorbell exceeded 100, it might be safe to call it "too sensitive";
2) You may want to check your doorbell's motion setting and adjust accordingly
We recommend to set the Motion Settings Detection Sensitivity to 2 or 3, and also choose "Human Only" or "Smart Alert" to filter out unnecessary triggers, such as cars or leaves, and activities recorded by the camera and save power to give the battery a better performance.
The motion setting is about sensitivity rather than distance.
When it is on the highest setting, e.g. 4 or 5 on the scale, the sensor and camera are very sensitive to movements. Even micro-movements like tree leaves dropping could trigger the doorbell to work.
In contrast, when it is on the lowest setting, e.g. 1 or 2 here, the movements need to be relatively significant and go for a certain distance to be picked up by sensor and camera, such as people walking or a car driving by.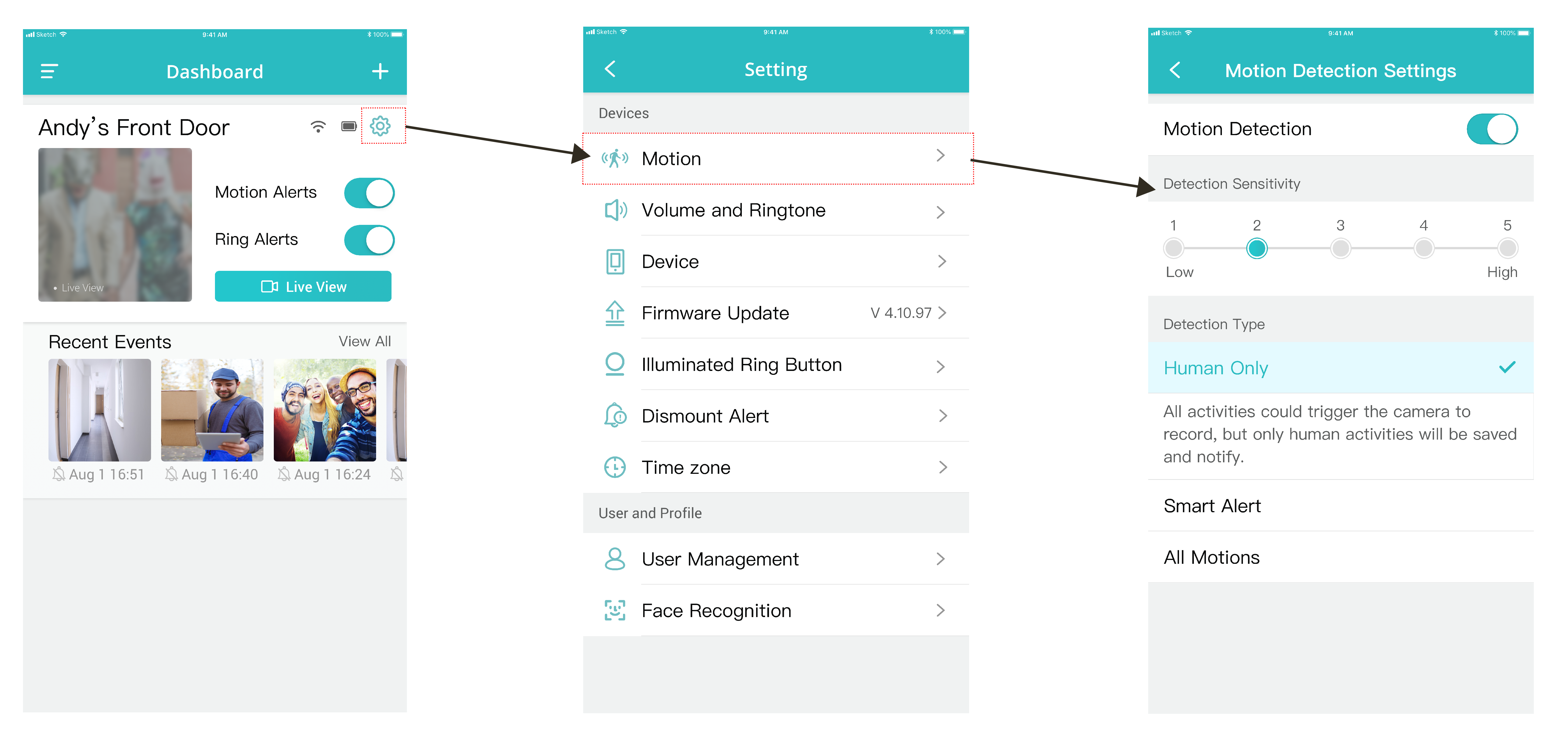 After trying these methods, if your doorbell's battery life is still relatively considered as short for a charging circle, feel free to shoot us an email at hello@wuuklabs.com.