If the wired doorbell announces "Failing to pair" at the end, that's because the Wi-Fi limits access to WUUK. Please try the following troubleshooting steps.
1. Make sure that you have enabled Bluetooth permission on your phone.
You can select Account> App permissions to jump to the Phone's setting and allow the WUUK app access the required permissions as below. Or open your phone settings and find the WUUK app to do so.
- For iOS users, confirm Bluetooth permission and local Network and is enabled for the WUUK app;
- For Android users, enable Bluetooth and Location on your phone.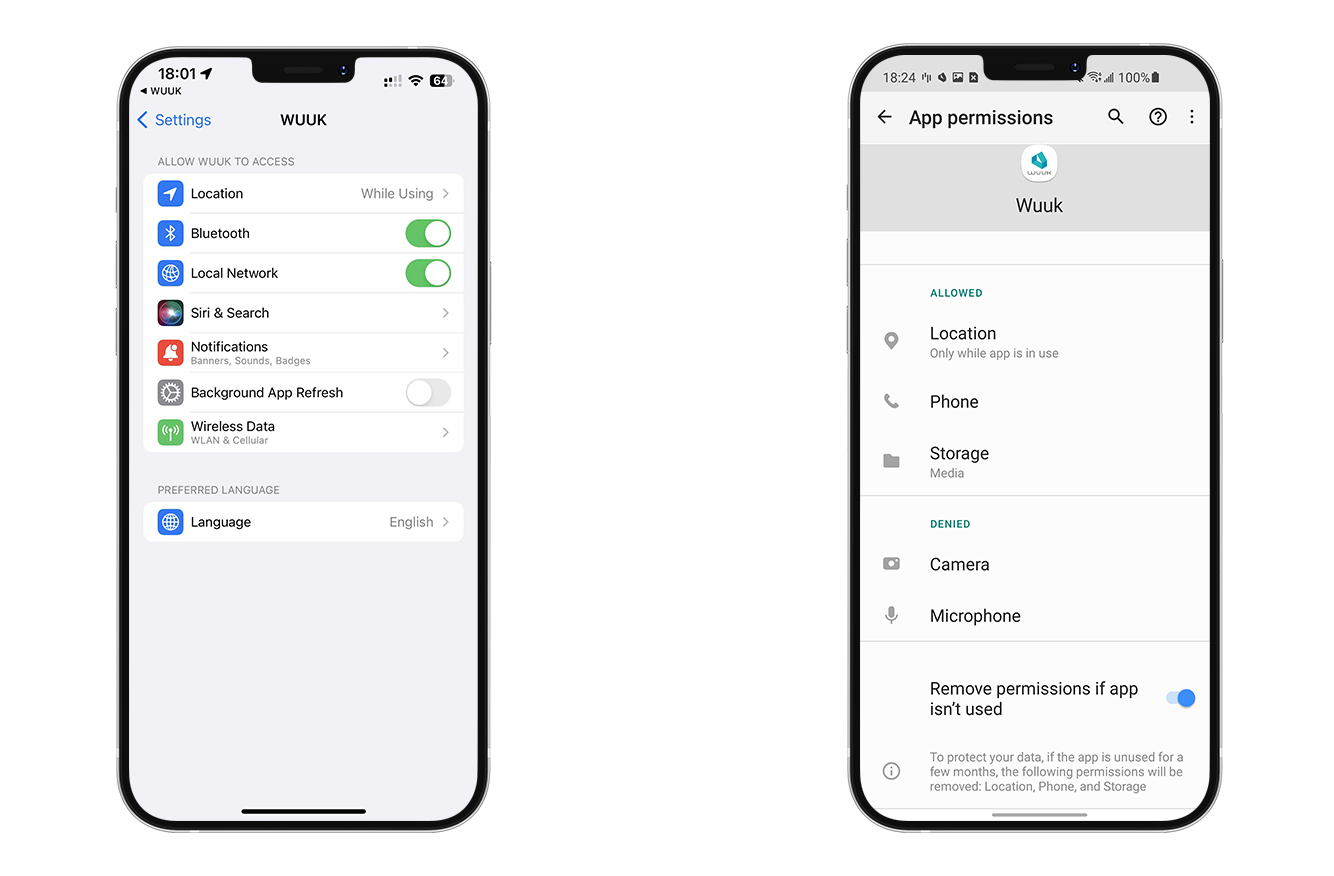 2. Check if your router has an internet connection. Reboot the router if necessary. Make sure that the Wi-Fi is 2.4GHz and the wired doorbell is within the Wi-Fi coverage.

3. Make sure the doorbell has a sufficient power supply. If you wire the doorbell to your existing doorbell wiring, you have to bypass the existing chime with provided jumpers in order to provide enough power to the doorbell.

4. Check if the camera's light flashes red. If not, please press the sync button on the back of the doorbell to get it into pairing mode. If there's no light, recheck the wire.

5. Restart your phone and try the doorbell setup process again.