Background
The wireless camera supports B&W night vision and spotlight night vision.
When the camera turns on B&W night vision, it is prone to problems such as unclear night vision images, "fog", and "aperture/bright spots". Usually, this is most likely to happen when the camera is mounted on a wall (or ceiling and eaves) or the light source is too close.
This article mainly introduces the common causes and solutions to poor night vision.
The night vision is "foggy" and dark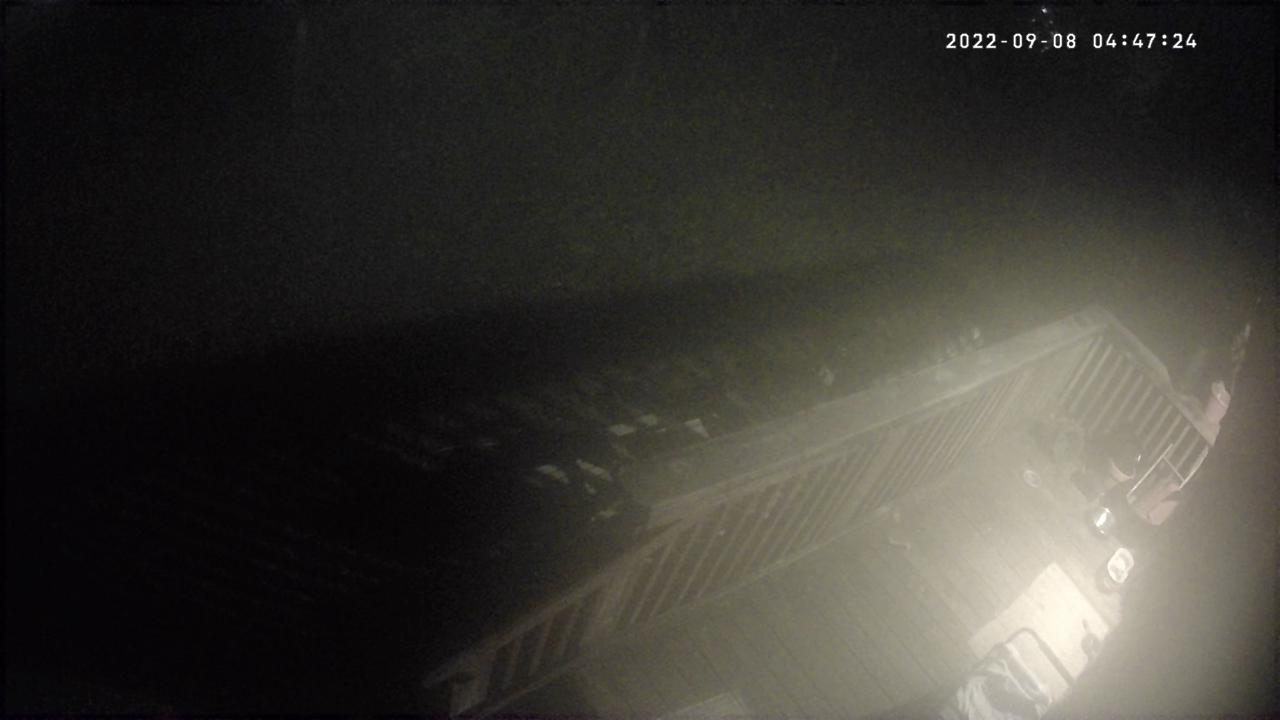 Analysis:
When the camera is installed on the wall(or ceiling & eaves), if the angle is too biased towards the wall, the infrared light reflected by the wall will be too strong, and the wall will be overexposed. If the wall is overexposed, the camera will keep the overall average brightness of the picture by reducing the exposure time of the shutter, so the other side of the picture will be too dark.
Solution:
1. Kindly try to adjust the angle of the lens and move the lens a bit away from the wall.
2. Try to install the camera in other spots.
"Spots" or "Aperture"
Analysis:
Installing a security camera too close to a wall or light source causes light reflection at night and distorts the video image quality. You can move the camera away from the wall/light source or change the light with a lower-wattage bulb.
Solution:
1. Make sure that the protective film has been removed completely.
2. When installing, try to avoid obstructions such as cables/cables, brackets, poles, utility poles, branches, cupboards, etc. near/ in the front of the lens.
3. The lens should maintain a certain angle with the wall, ceiling, beam, etc. Kindly try to adjust the angle of the lens and test if the same situation persists.
4. If it is installed near light sources such as street lamps, spotlights, and light box advertisements, it should maintain a certain height difference from the light source.